Event Coverage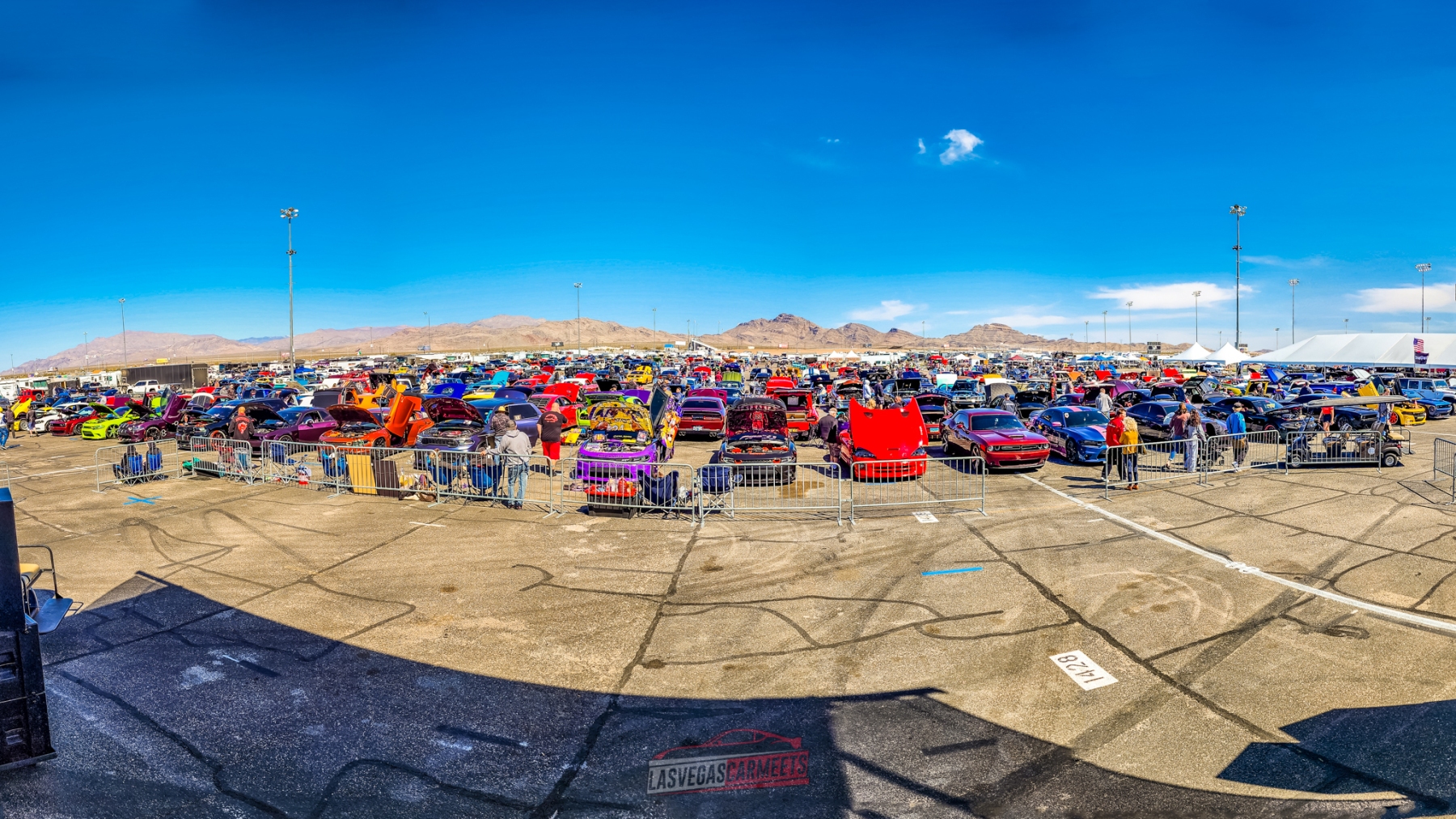 Muscle Cars at the Strip 2023
MATS LV is not just a car show, it's a weekend of everything automotive with a dash of entertainment. You don't have to be a domestic vehicle owner to enjoy it. You just have to be there! From the car show, drag racing, autocross, swap meet, vendor midway, Dodge thrill ride and performance stage there was no shortage of things to do and we hope everyone who attended made the most of it.
This was my first time attending myself and I had the great honor of MCing for the car show. From connecting with the crowd to getting to introduce such great local performers as DJ Bambu, DJ Smoke 1, The Charade and Count's 77, I loved every moment of it. In my down time I got to sneak off to watch a little of the Byrd's Racing autocross course and the drag racing. Even got a chance to hop in passenger in Dodge's 807hp Hellcat for a quick drift around their demo course.
The car show was my main focus and we exceeded our goals by far with such a large crowd showing up Friday and Saturday. We embarrassingly were short on trophies because so many more people showed up than pre-registered. And instead of cutting out winners we announced all categories and collected all their information to ship them their rightfully earned awards. There were over 30 categories ultimately based on attendance. Announcing the winners is always a great experience for me because I get to see their faces light up from the stage. Some are veterans of car shows with a collection at home but some say they won their very first at this event and that's what it's all about right there. We spread the love around to all those we could and even to those who didn't win we still hope that they felt that the experience was well worth the trip they made to join us. Some as far as across the country and even a few from Canada.
When the car show had wrapped up the autocross and drag racing continued into Sunday afternoon where people battled it out against the clock to get the best times. The Byrd's Racing team set up a great track design that made for a good time throwing your car around. The drag strip had very little down time and made for a great spectacle throughout the weekend for all to take it the tire smoke and noise that makes it so much fun to watch.
We want to thank Muscle Cars at the Strip for their trust in us and we hope that next year we will continue the relationship to bring an amazing weekend of activities to all of you at the capacity that you all want. Hope to see you there!