Services
branding is important for
Yourself, club or business
Tents
Perhaps the most important start when branding is to have your own little store front wherever you go. Sturdy aluminum frame. Dye-sublimation graphic, scratch resistant and waterproof coated fabric.
10′ x 10′ $800 and 10′ x 20′ $1,200
Add ons :
10′ x 10′ Full wall $300
10′ x 3.5′ Half wall $250
In house graphic design services available $100
Carrying bag with wheels $50
Flags
Increase you visibility anywhere you go. Make your tent stand out. Help spectators locate you in the crowd. Mark your territory!
These 9′ feather flags can be see-through with a one sided print or look good from any angle with a double sided print.
9′ Single sided $200
9′ Double sided $250
Add ons :
Ground stake $20
X-Base $40
Water weight donut $10
In house graphic design services available $100
Stickers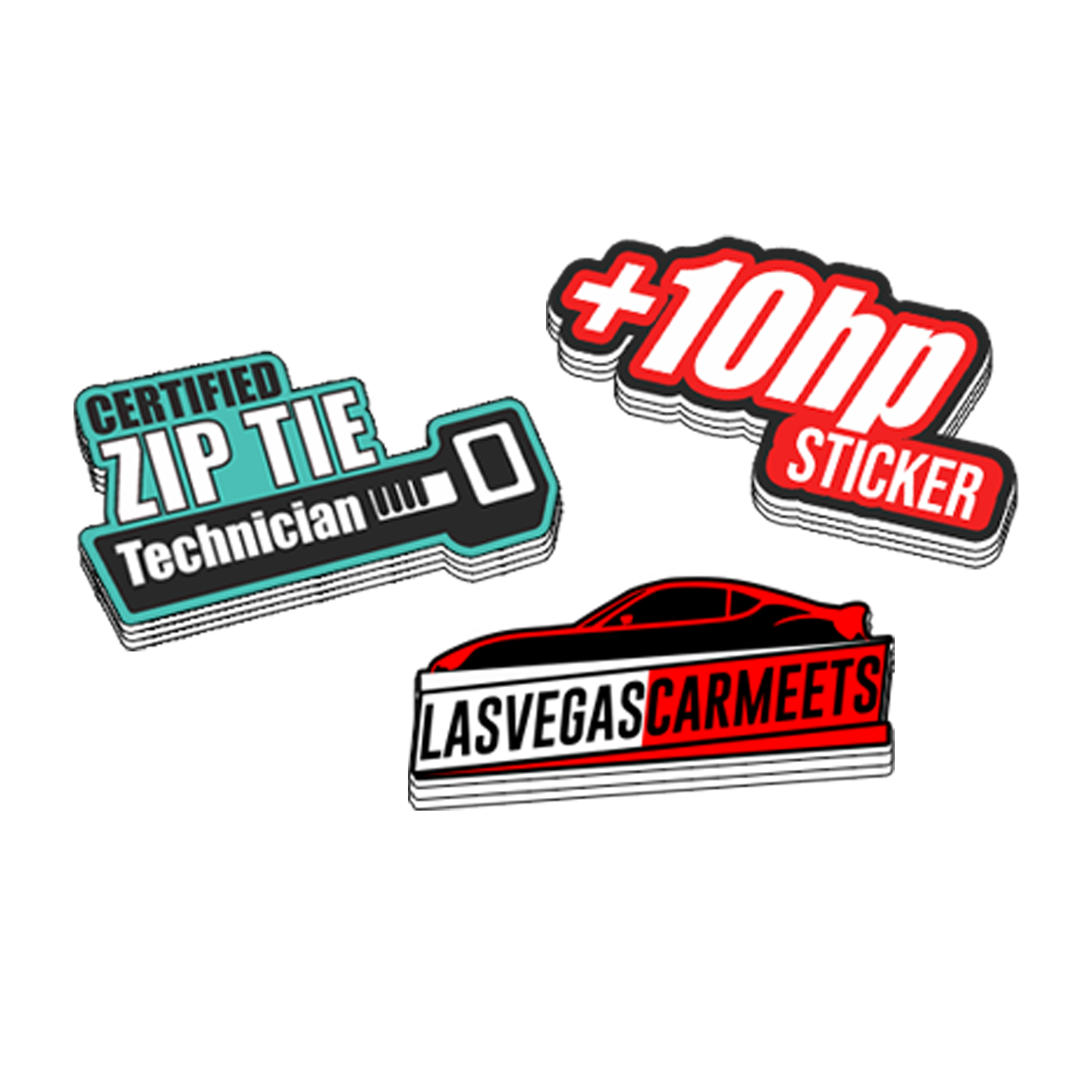 Stickers, decals, slappers
The quintessential for the entire car community. Get yourself, your club or business a bundle or just one. From 2″x 2″ full color stickers to to 2'x 10′ cut decals, we can do it all.
Prices will vary by size, style and quantities so start with a message using the button below!
In house graphic design services available $100
Merch
Get official with your own line of
We all start somewhere and merch is often the most cost effective for getting your brand off the ground. Individuals, clubs, businesses should all have merch for their supporters to rock.
T-Shirts, hoodies, hats, backpacks, phone cases, and more. I could go on but I'd rather you ask!
In house graphic design services available.
Send a message and let's brainstorm your ideas and turn them into reality.
And more
See all that stuff? We've done those before and we'll do it again! Let's start with a chat to figure out what kind of products you need and how we can help you design and produce them!