Vehicle Features
Welcome Car Scene Network Racing driver Gustavo Bautista
Just as long as it's been a dream for the team of Car Scene Network to be sponsored we've also dreamt of the day that we could sponsor others. Due to the perfect set of circumstances we're excited to have been able to help our friend Gustavo Bautista on his quest to become a career drifter. With Vegas Drift, Driff Raff and Kaiju Motorsports we've been able to get this young enthusiast to the track for all the Vegas Drift events since 2022 and hopefully many other events to come.
Gustavo races his 1993 240SX, S13, under race number #19. He first got into drifting when his brother took him to his first Vegas Drift event when he was 13 or 14 years old. He wasn't really into cars at the time but once he witnessed the drift guys sliding around, shooting smoke and having a good time with friends he was drawn to it. That's when the itch to get into drifting began. 
He believes the essentials to become a good drifter would be composure and confidence. Always be prepared for the worst, make sure you have no leaks and everything is secured and tight before going out. Hand control and confidence is key to a successful drift car driver.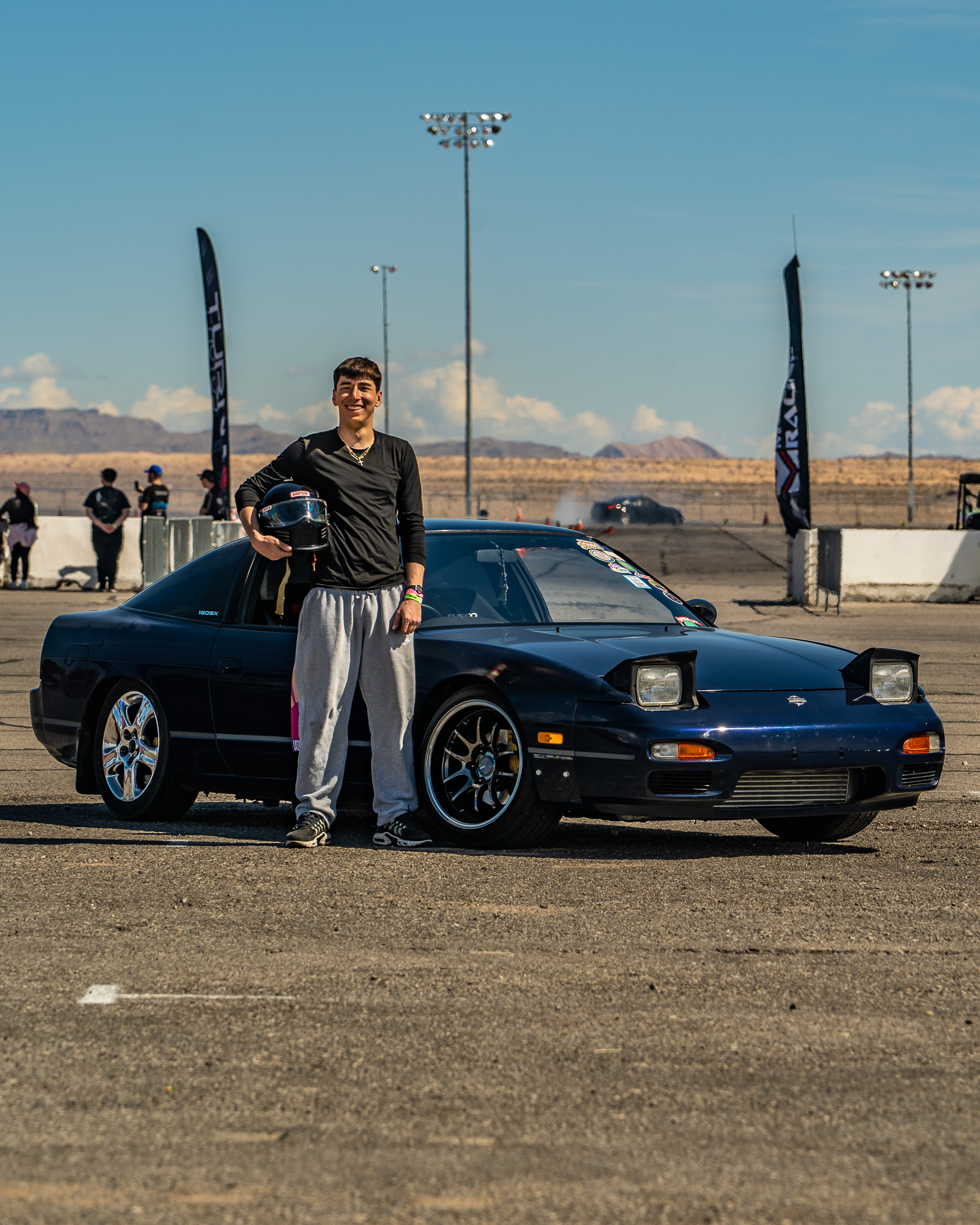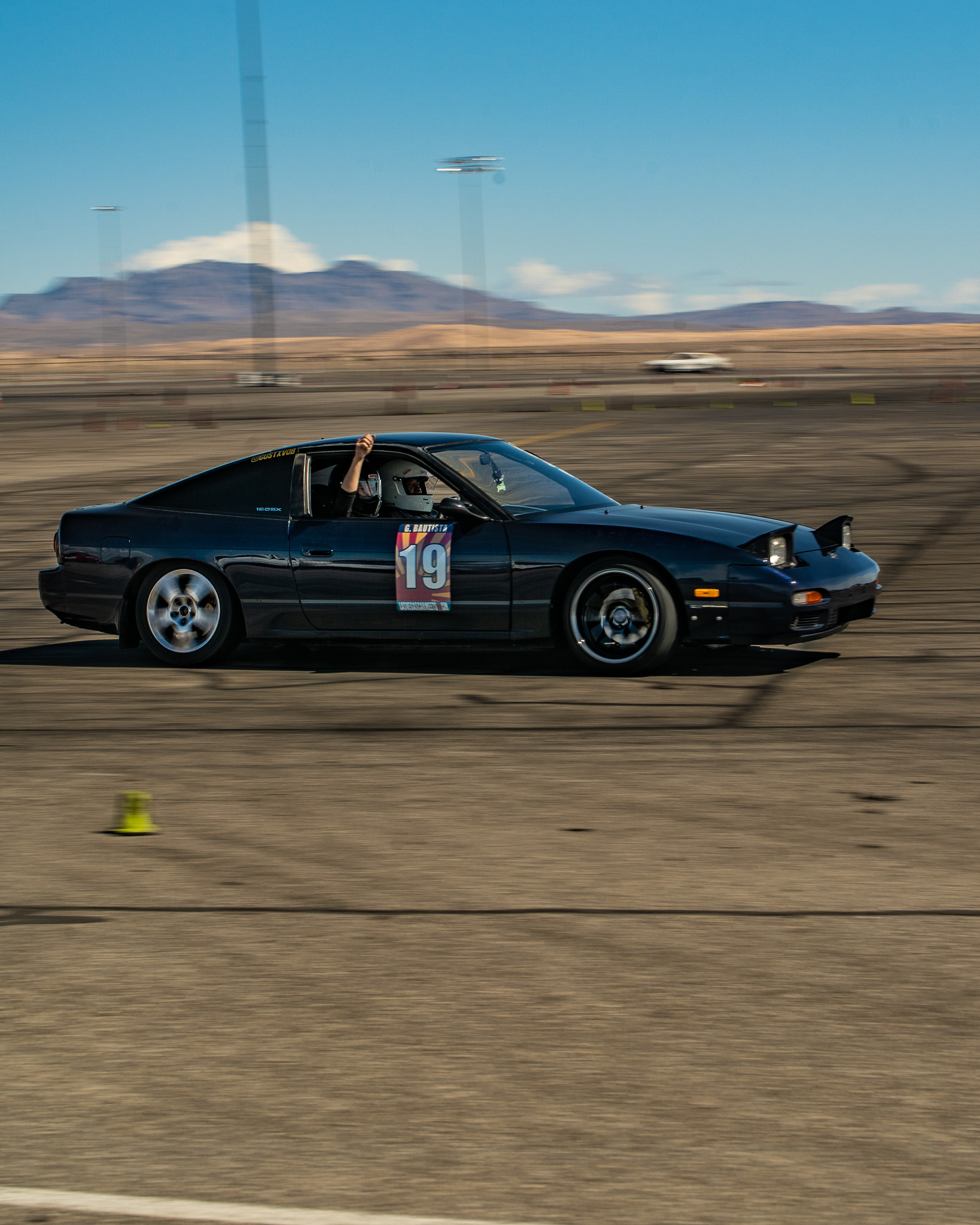 Some of the mods he has done are all bolt on suspension parts, proper alignments before every event and having the proper tires for each event are ideal for the best results. When looking for parts for his vehicle he tries to get the highest quality of parts that don't require too many adjustments once installed
Some of the biggest challenges he currently faces being a drift car driver is finding the funds to afford the proper set of tires for each event. He works at Kaiju Motorsports as much as possible to be able to attend each event.
Some advice he would recommend for new drift car drivers is to start small and don't try to be the top dog from the beginning. You don't have to have the most expensive setup to have fun. Have fun first then become competitive over time. Sim racing is always a great way to get comfortable and learn new skills and techniques that you may be to scared to try in your own car.
He'd like to shoutout Las Vegas Car Meets and Car Scene Network for allowing him to attend all these events free of charge to help get my name out there and get as much practice in as possible. He'd also like to thank his shop he works at, Kaiju Motorsports, for letting him use their tools, alignment machine and tire machine to get my car right before each event. And most importantly his family for believing in him and supporting him throughout this journey.
We expect great things from Gustavo and look forward to watching him continue to grow throughout his career as a drift car driver. If you'd like to join us at the track remember to check our calendar for the latest Vegas Drift events. And the next time you need anything serviced on your car be it street, drag, autocross or drift you can visit the man himself at Kaiju Motorsports!