Event Coverage
Community car meet coming in hot thanks to Blacklisted.LV
We always appreciate when a club asks us to attend something they're putting on. And we're glad to participate when they do things right. Blacklisted.lv went through all the steps to make this one awesome. A business to work with, landlord permission to use the property, all complete with vendors and food trucks. No cut corners here and it showed. We had such a good time with them that day. Team_No_Team, Omnicarclub and Nv_us helped get it poppin by bringing out all their rides. I tried to get a bit of everything in my photos. Check em out below!
We know you can't race around at a meet but that didn't stop the Mini 4wd track from letting loose on their own private track under the shade. Those things rip! I would know after I took one that went airborne straight to my shin. But it was all good fun watching these unique built little cars race around and make the jumps on the track. No controller, no throttle, just set them down and let them run.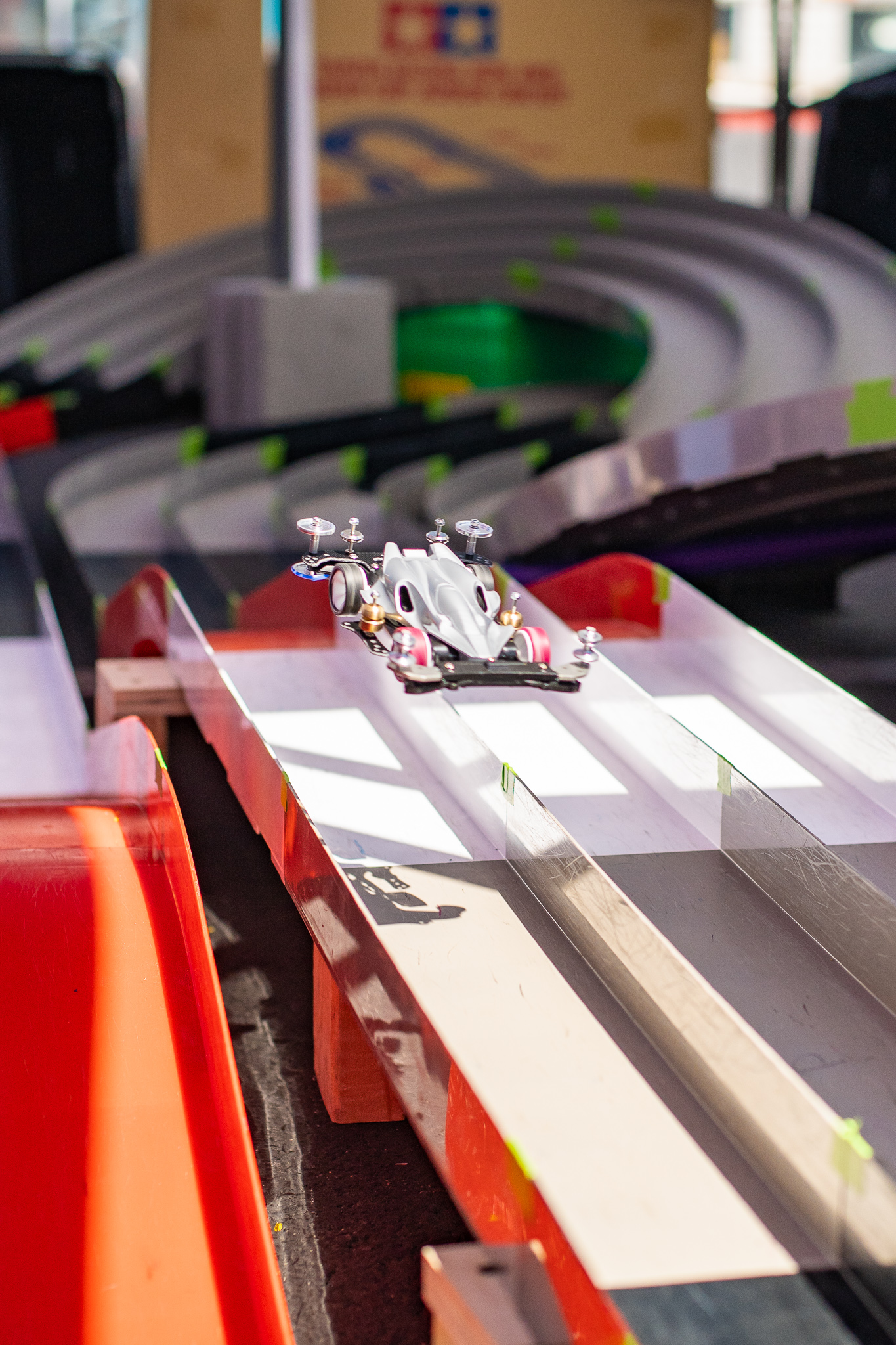 Besides all the cars and mini cars you had Signora Pizza mobile food truck complete with a real wood burning pizza oven stuffed in the back. With a clear glass panel side you could see the chef at work. It couldn't have been very comfortable back their with all that heat. Outside it was hot and very windy but luckily for everyone not in the glass cage, Liquid Death was there to quench our thirst with free ice cold drinks. I've had their regular and sparkling cans before but I got a taste of their mango, lime and berry and I just may never need another soda in my life. Cold, Delicious, refreshing, and enough of this infomercial…
We took our Las Vegas Car Meets booth out as well and I just want to say thank you to everyone for coming by to say "Hi". It always means a lot to get to chat it up with locals who appreciate what we do. And I especially appreciate everyone who bought some merch because it keeps me in the business of being able to host and participate at other events. Thanks again to our friends at blacklisted.lv for reaching out to everyone and making it happen. We look forward to what you do next!