Event Coverage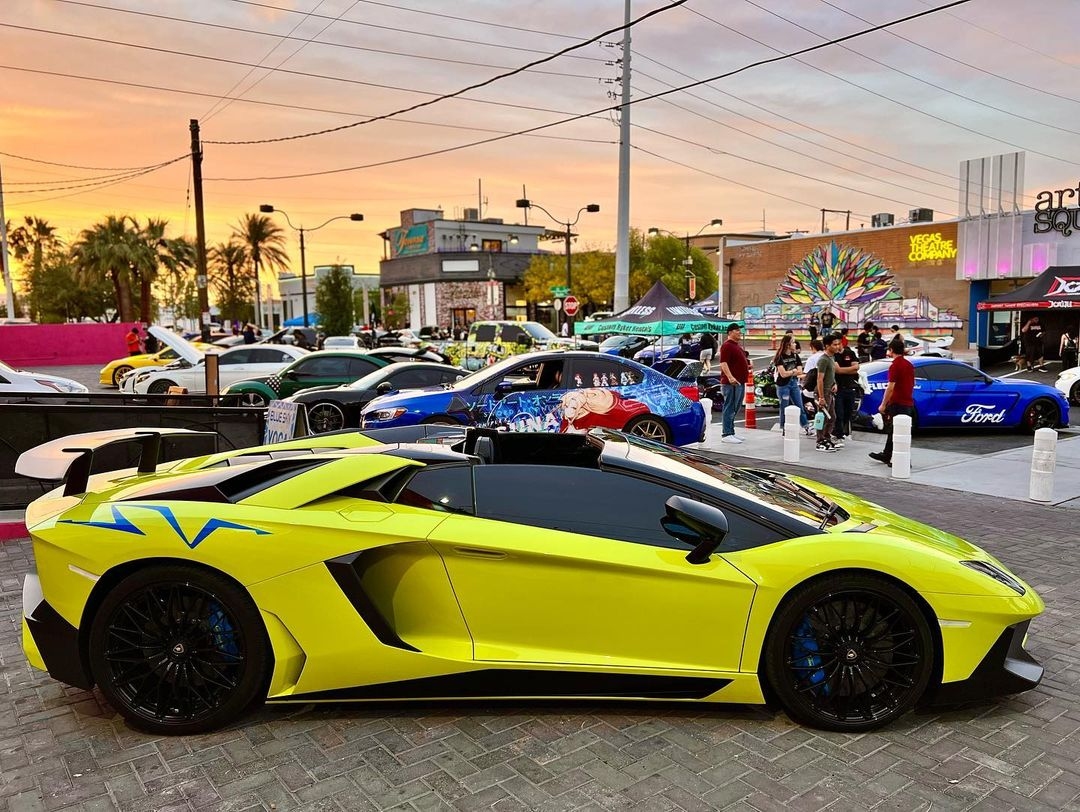 Massive Arts District Wednesday Invasion with @18binlv
What a meet! So much to talk about on this one. Our second time shutting down the streets (literally) of the famous Las Vegas Arts District with 18Bin! We are so thankful for the opportunity and the support of the community, the City of Las Vegas, the property owners, surrounding businesses and the sponsors that helped make this at all possible! Over 300 cars turned out for our event. With registration completely full between those and spectator there were in total 500 tickets given away. A huge milestone to accomplish as car community to come together like that for an awesome night of automotive appreciation.
We've been coordinating our events for years but just since March we've made some changes for the better that we hope are shaping a bright future for the car scene as a whole. Unfortunately there's been a lot of negative attention draw to the community as of late. With the rolling out of a police force dedicated just to tracking social media activity of side show participants we've also seen the stigma associated with the rest of us. It's sad but the only thing I believe we can do is do a better job of providing for all enthusiasts. By creating safe spaces like our Wednesday Invasion for people to display all of their vehicles in one place, be able to walk around and contribute to the local businesses. It's creating an ecosystem that I hope will continue to grow and carry on for many years to come if we as a whole come together and make a statement that the responsible car enthusiasts are here to make a positive difference!
That was evident by the behavior throughout the entire nights event. From roll in to roll out not one person sped, revved their engine, did any burnouts or anything of the sort within the event. This ensured that the night carried on successfully. We even were able to watch the @crank.and.grind weekly Wednesday bike ride group of about 200 bicyclists parade right through our event without incident. Between our crowd and theirs it made for one seriously awesome spectacle. The energy I felt that night among everyone was exciting. It gives me the motivation to continue to develop this one of a kind attraction throughout the Las Vegas valley with all of your support.
While I was busy running around that night I'm happy there were so many talented people behind the camera's that evening to catch the magic in motion. Please checkout each of these artists below and show them the love they deserve. Don't forget if you use any photos to be sure and tag both the photographer/videographer and @lasvegascarmeets so we can reshare it on our socials for you!
Please show some love for each of our events sponsors that evening as they offer a wide range of products and services that we hope you'll consider them for the next time you are in need
Aero Detail Products
Kaiju Motorsports
Smoke King
Reflectionz Detail
360 Carshow
Omni Car Club
Team No Team
LV Window Tinting
RMC Motorsports
Limitless Motoring
Five Star Auto Boutique
Detail Garage Las Vegas
Driff Raff
Vegas Drift