Event Coverage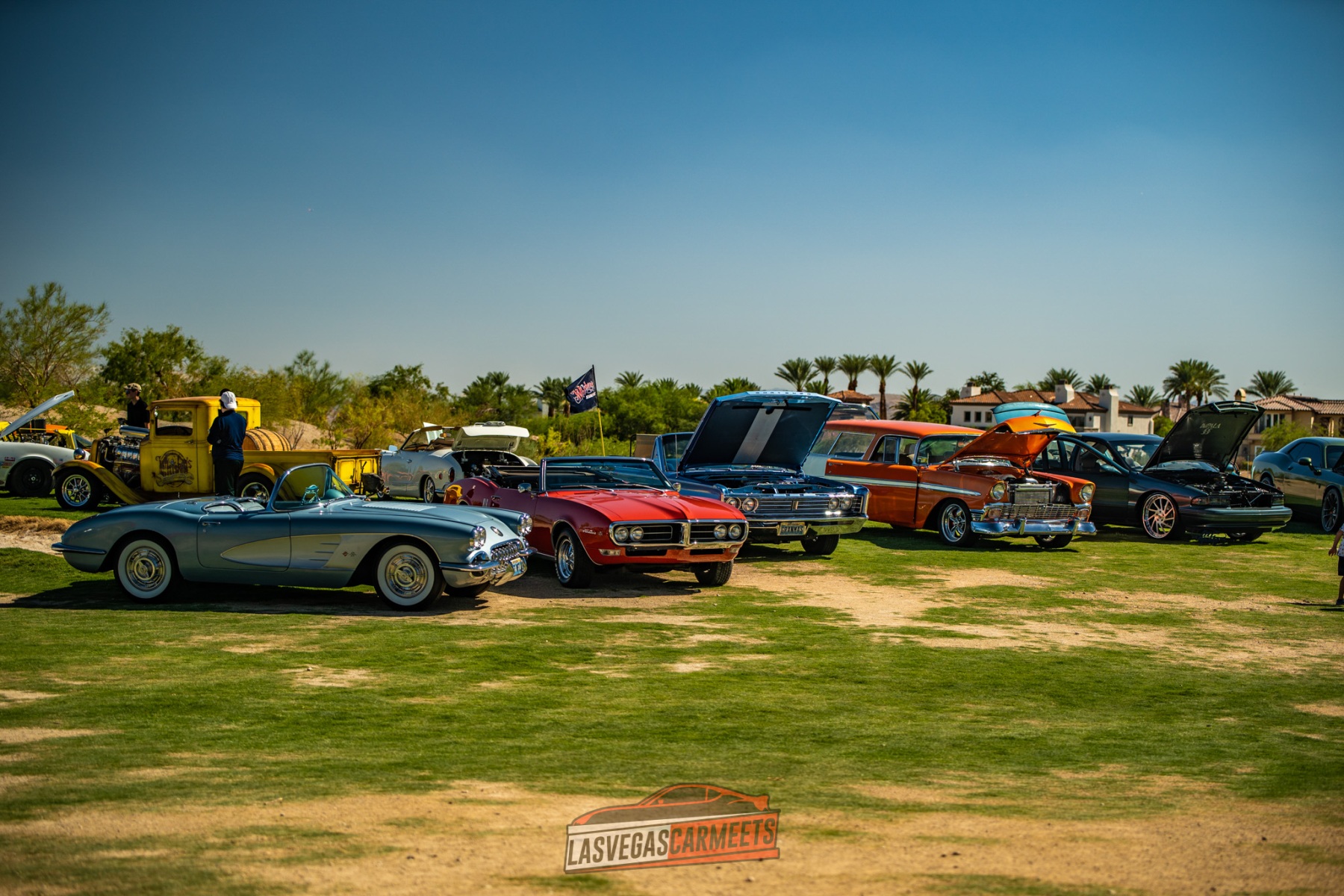 Getting #vegasaf at Red Rock Country Club
Vegas Auto Fest is one of the best automotive displays in all of Las Vegas. For the past few years #vegasaf shuts down the Red Rock Country Club to display hundreds of cars, trucks and motorcycles across multiple fairways of their golf course. This year was different from previous years with the inclusion of multiple different groups from the car community being welcomed to participate instead of just spectate this year. And the community responded to that invitation well.
The middle fairway became a great mix of what Las Vegas has to offer. From classics, Euros , domestic muscle, JDM, motorcycles and more. Las Vegas Car Meets was setup with our own little group of locals to support us. Euro Daze curated a bunch of Euros. The stage next to our booth kept the vibes going all day long.
The furthest area was dedicated to the most luxurious collections. From Porsche, Ferrari, Lamborghini and so on there was so much to see. Including a once of kind Star Wars land speeder and a giant Radio Flyer red wagon hot rod to name a few.
Checkout the photos below and enjoy reminiscing on the fun or if you couldn't make it out we hope this gives you an idea of what to look forward to next year and will join us!