Event Coverage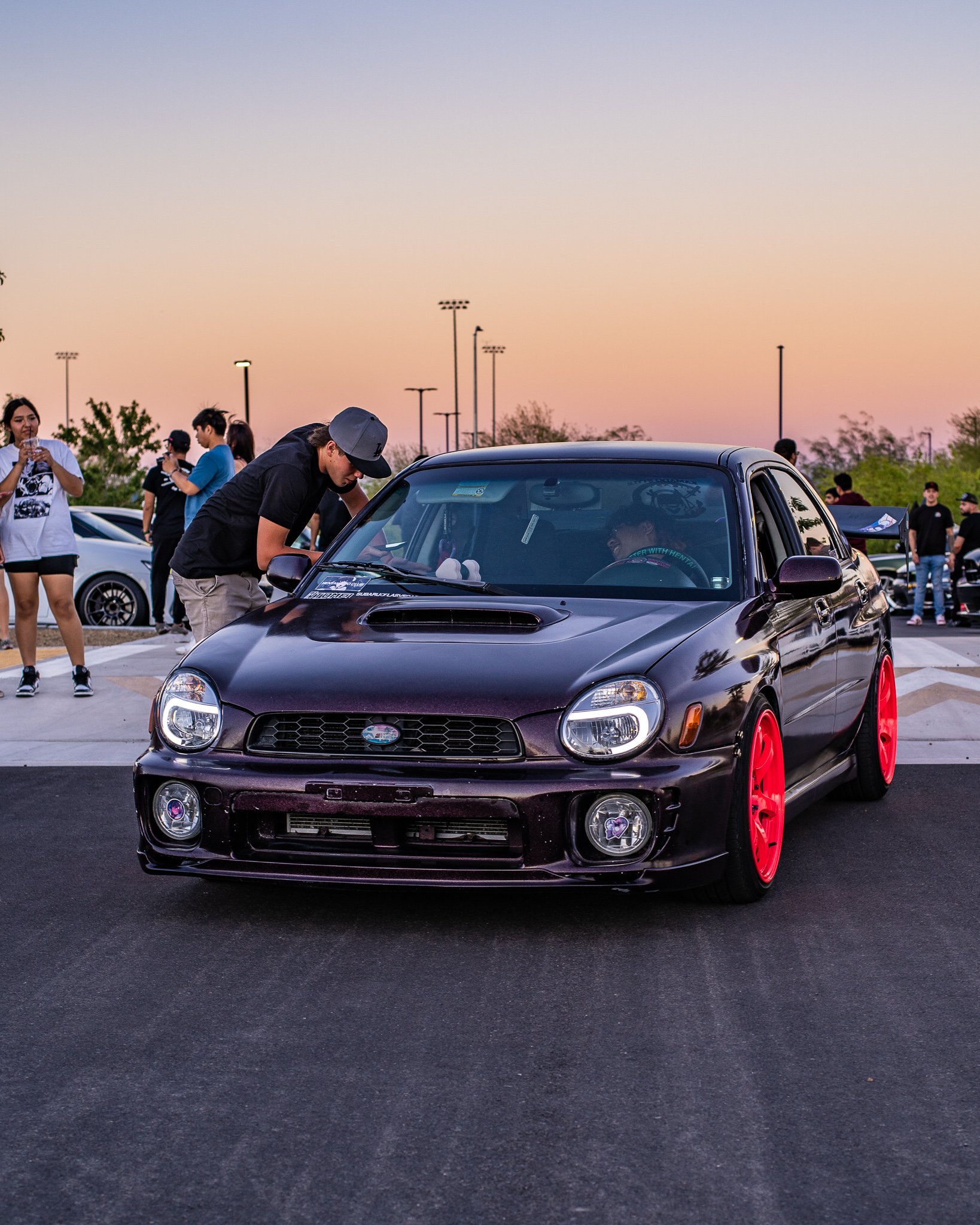 Car community comes together for Pawtastic Friends fundraiser
It aaaalll started when Anakin from Eclipse.Car.Culture sent us a flyer for an upcoming Friday night meet. I said "Sick invite!" as there were a bunch of team logos but no one asked me if I wanted to participate. But that broke the ice and they were stoked to ask me to get involved. So before the meet we wanted to create some buzz around it so we invited Anakin to our weekly podcast with Reflectionz Detail and The Dope Exchange to chat up about his plans. Come to find out it was his first time organizing any meets but let me say he could've fooled me because it came together so well.
Day of the event we lucked out big with the weather being just right for an evening meet. By the time I got there DJ Bambu was spinning tunes and a bunch of food trucks had already setup shop and had lines formed. The turnout was great with cars extending all the way down the parking lot from one end to the other. I saw teams including Omni, Toxic, Need4weeb, Tekito, Rise Up, Vegas Elite Supercars, Sin City Mayhem, Sin City Legends, Team Dreaful, Yamato Autoclub, and many more along my stroll down the isles. I tried to capture a lot in a little time so I hope you enjoy the images! Checkout Eclipse Car Culture for whatever they plan next and if you enjoyed the spot this last time join Yamato Autoclub at one of their next Wednesday meets out there!
If you missed out entirely or just didn't know where to donate you can always head over to https://www.pawtasticfriends.com/ and help a dog in need!