Event Coverage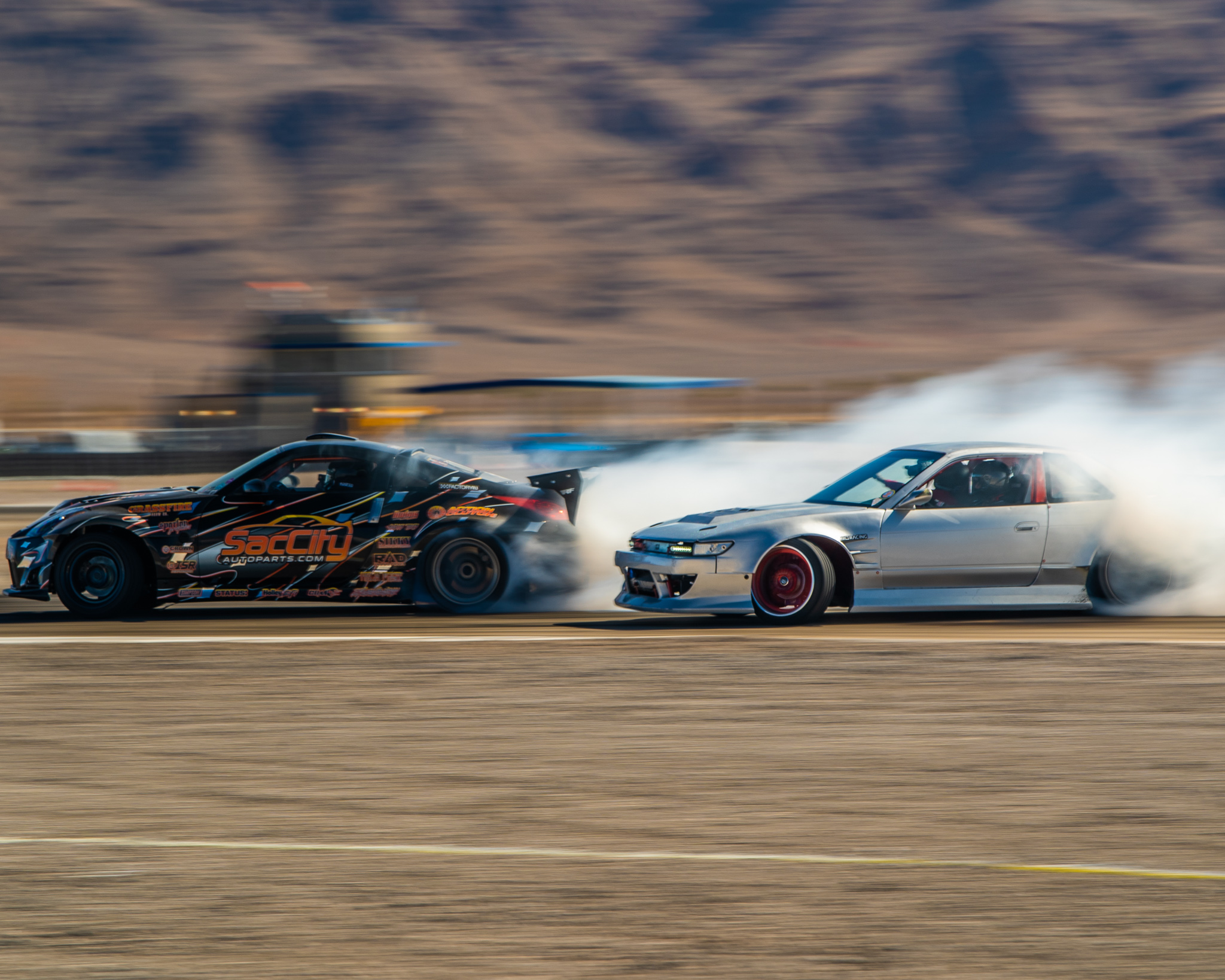 Fast, loud and sideways at Vegas Drift
February 26th was a busy day in our city for the car community. Drifting, car shows and meets were all on the calendar but I think the best of the day had to be Vegas Drift's event down at the Las Vegas Motor Speedway. 100s of cars took to the courses to test their skill and their cars. From pro drivers to the uninitiated the tracks were open to everyone.
The wet sesh pad is the perfect beginning course for people looking to get into the sport. You don't need power to get sideways. You learn the movements to get going. Teach yourself to control your car with a lot less speed before you take it out on the track where there's much more to lose. It's the safe introduction for anyone who wants to try drifting for the first time or take it easy on their vehicle while they get used to it's handling in side trajectory situations. Once you've gotten that it's time to move up.
After you've gotten the hang of it in the wet pad you've got three main road courses to choose from. Each meant for different levels of difficulty. Some may want to warm up on a less demanding track and move to the next. With less turns or less angle needed two of the tracks are ideal for getting up to speed and maxing out your steering angle. They're a bit far from the crowds viewpoint so this is a good spot to make mistakes and learn from them.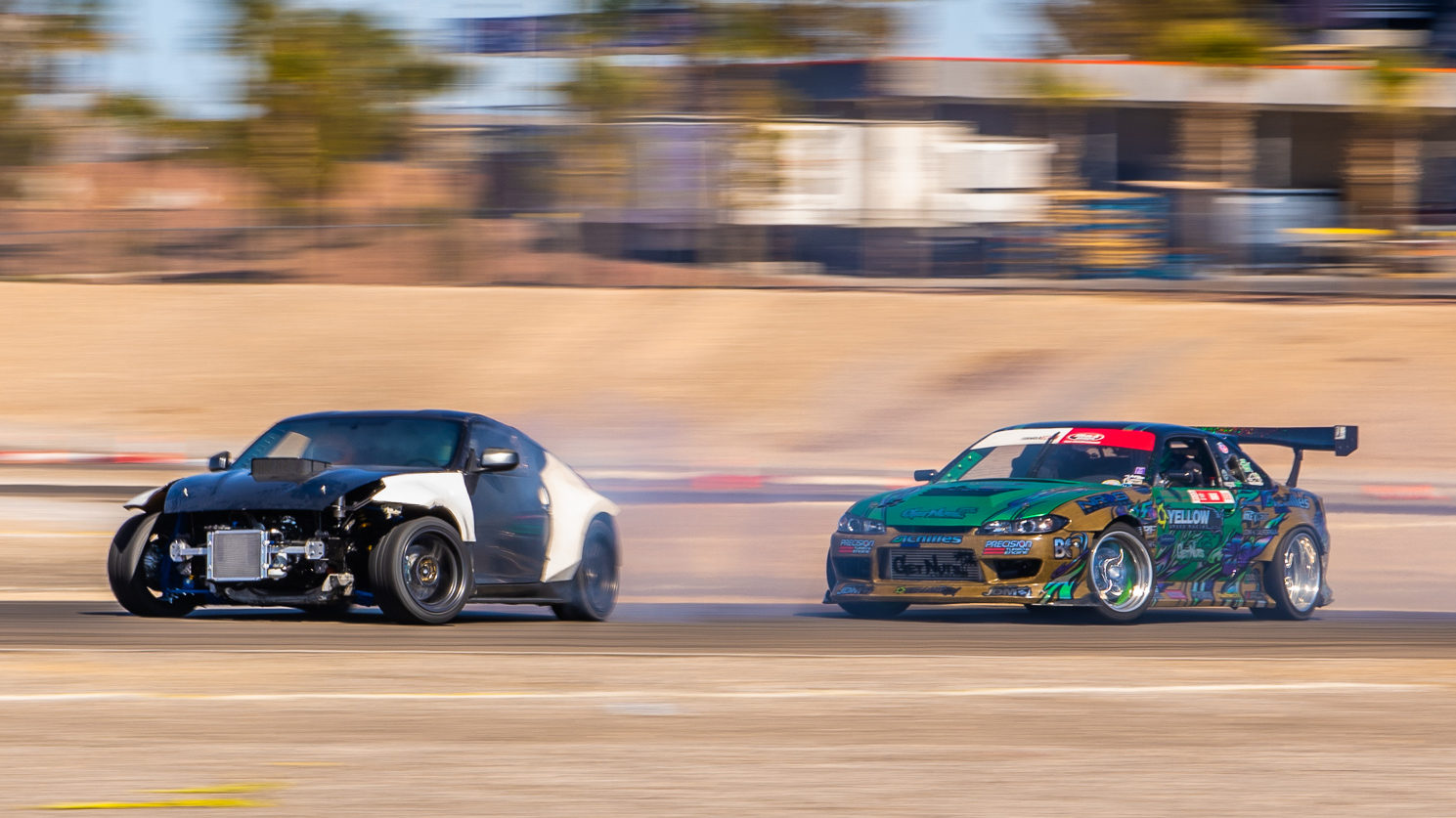 The main track is where you'll find me taking photos the most. You've got three excellent corners worth drifting right in front of the spectators. This course also sees the most tandem drifting. I've even seen up to four cars at once but I can't seem to fit all those in my frame so you'll have to take my word for it. You'll see the cars going full speed around the turns, kicking up plenty of smoke and rubber. Some of the best drivers at the event will take this track back to back before they need to pull in for another set of tires where the paddock is a bustling city all it's own. It also makes for a decent photo opportunity to take in the unique qualities of each of these vehicles up close. Enjoy all the photos I took this time around and feel free to buy the digital version for your socials or even better get a print to proudly display at home, in your trailer or gift it to a driver in your life!