Event Coverage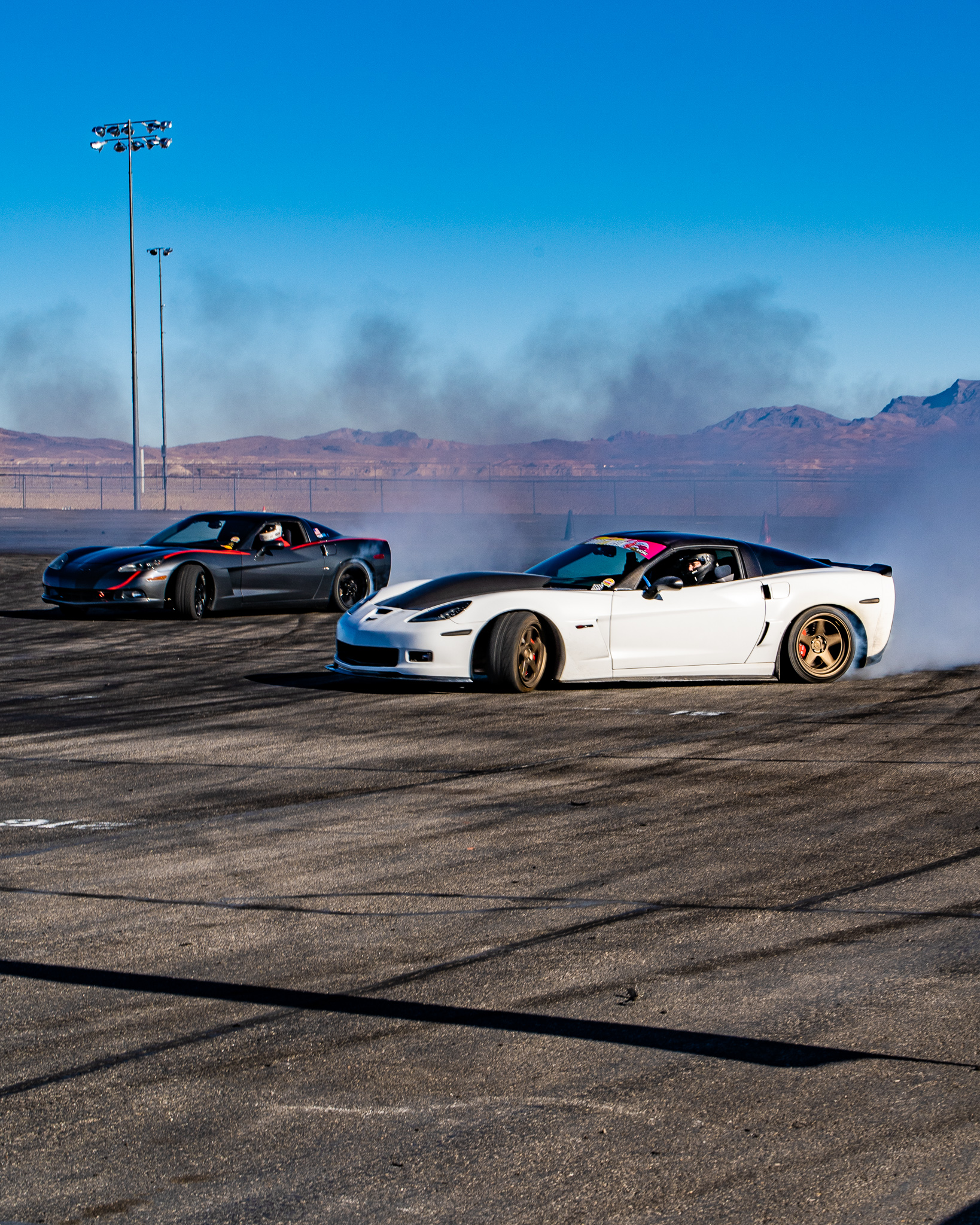 A day of smoke and tire rubber at VegasDrift : Import Face Off pt. 1
Reluctantly crouched at the starting line. Engines pumping and thumping in time. The green light flashes, the flags go up. Churning and burning, they yearn for the cup. Well… maybe. Because at the heart of Vegas Drift is not any awards but the opportunity let loose. They remain the best option in this city for all the angstful people who need a safe outlet to hoon. For $120 you get your all day pass to tear up the lot. Sometimes they have the competition lot plus a wet pad for people who needs to practice the basics. The main course is set up like at an SCCA track day but you don't have to worry about some old person chewing you out for getting sideways. In fact it's completely encouraged here. All you have to navigate are a bunch of cones and avoid some very obvious walls. The most common casualty are poor rear bumpers. You'll notice a lot of drivers have opted to remove their front and rear bumpers to place bash bars just because of this. Fuction > form is definitely the key to success out at these events.
Jumping around the sidelines I got some awesome angles. I did find myself in the exclusive habit of only being in a position to catch cars making hard right turns. But if Nascar can captivate the car community with only one direction of turns for hours on end I hope my gallery won't bore you either. It was awesome being covered in tire dust as many people pointed out throughout the day. I wore it with pride. Getting out, close and personal with these events gets my adrenaline pumping nearly as much as getting behind the wheel. Maybe one of these days I'll give it a go but for now I'm happy capturing the moments for everyone to enjoy later. And this was just part 1 of Import Face Off I'm going to be sharing!
I'll be working on my other articles for the drag strip and car show portions of the event and putting together a youtube video in the coming days. Subscribe to notifications on our Instagram and you'll be one of the first to know when content comes out. And if you never want to miss out on another event check the calendar page regularly as we're trying to keep it updated with only the most legitimately organized events. For now check out the photos to hold you over. Feel free to download and as always please tag us if you use them to give credit where it is due. Appreciate you reading!