Featured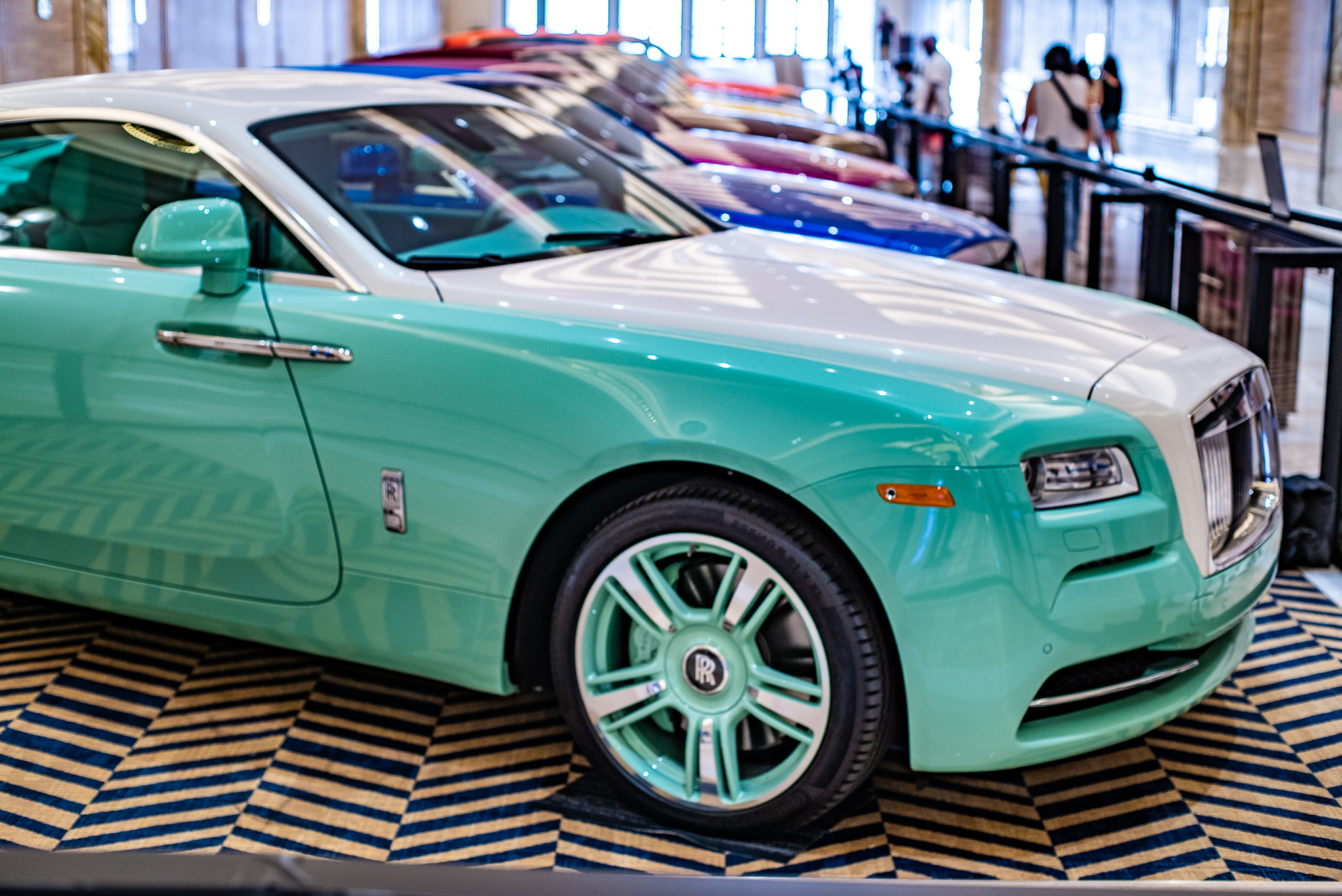 The one of a kind Michael Fux multi-million Rolls-Royce collection at Resorts World
If you haven't had the chance to visit Resorts World yet let me tell you about how it's shaping up quite nicely. They've had their grand opening but are still very much in the process of construction. A luxurious looking casino with high end restaurants and stores throughout. They're still working on a three story shopping mall. There's unfortunately only a few tenants occupying the space so far but "more to come soon". At least besides some eats and treats there's also delicious eye candy to behold around the property. Like some beautiful art installations but most of all this one of a kind collection of Michael Fux Rolls-Royces.
Within the property there are 10 of these hand designed top of line vehicles I could find. All of them are painted in completely original colors inspired by the charity founder himself. Among the palette are Fuxia Pearl, Fuxia, Blue Candy, Intense Jade Pearl, Aequus Green Jade Pearl, Purple Candy, White, Red Candy and Fux Yellow. You wouldn't believe this line up until you've seen it. A multi-million dollar assemblage consisting of 2 Rolls-Royce Dawn, 2 Phantom, 3 Phantom Drophead Coupe, 1 Wraith and 1 Ghost. I won't even pretend to know the differences between any of them because that's far above my pay grade. But I can tell you I was drooling over each and every one of them.
The most intriguing to me was the SUV style I was unaware existed until I saw it. The one in Orange that isn't mentioned on the signs. I did some quick digging and was able to find online it's the Cullinan model in Bespoke Fux Orange! Another custom build outside and in just for Michael Fux. So who is this Mr.Fux anyways? Check out http://www.michaelfuxfoundation.org/ to read up on how his foundation provides assistance to ill and underprivileged children around the world!