Event Coverage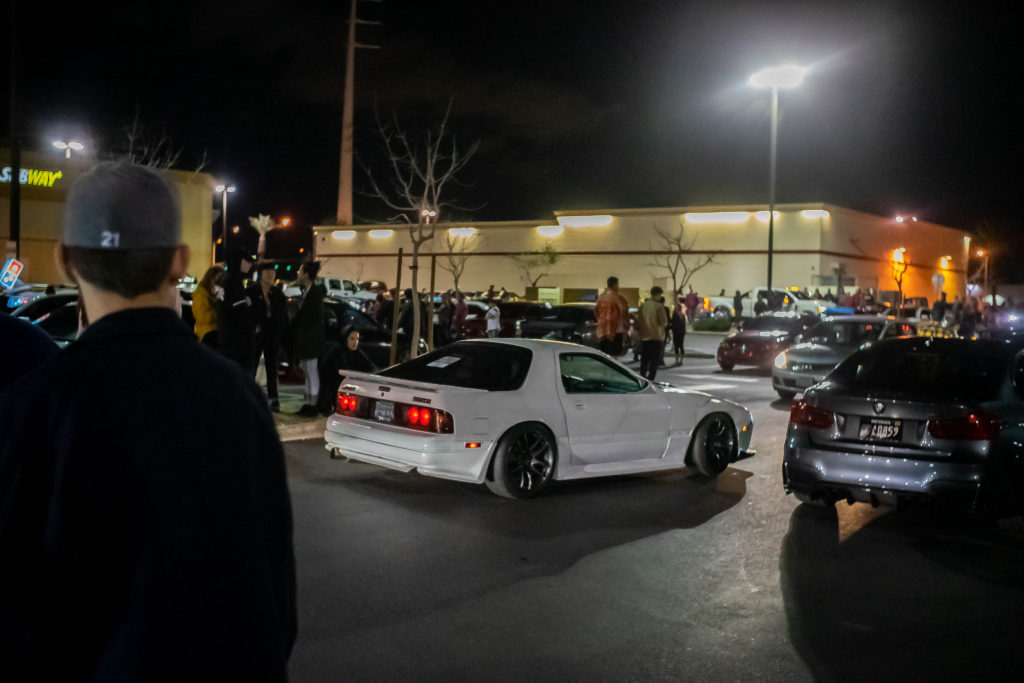 Wednesday Invasion at 808 Smokes – Coverage 2/27/19
I didn't expect to see a higher turn out than the incredible grand opening celebration we hosted at 808 Smokes back in January but with continued support we managed to outdo ourselves! As you can see from our photo collections we had a large and diverse group even complete with a few police vehicles.
The police received a complaint from a grump over at the bar about the noise so they rolled out thiiiicc but could not have been any nicer! Much appreciation to them for sticking around with us. One officer was talking to me about his '95 Civic EX coupe he's having a B18 swap done to while another two officers let some of the kids jump in their squad SUV to play with the speaker and lights. The lot stayed packed the whole rest of the night and I appreciate how respectful everyone was.
808 Smokes doors were open and staying busy inside with people taking advantage of their 15% off everything offer for us. As always I saw a bunch of people walking around stuffing their face with hot food from Perros Chidos. A huge thanks to all of you for supporting us out there, the officers for being a part of our community and to our sponsors for helping us put these events on!