Event Coverage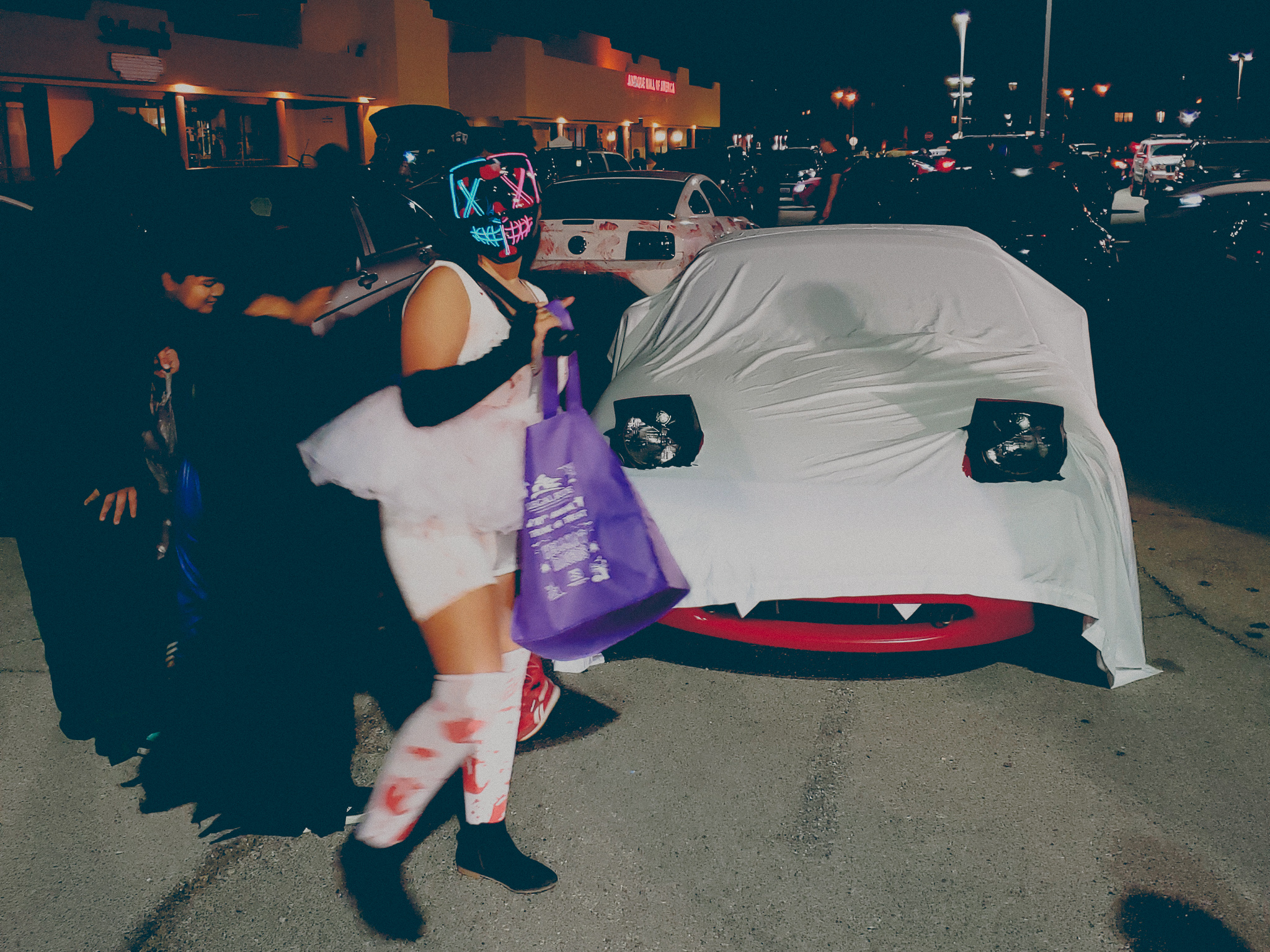 Amazing Trunks & Treats night at The Dope Exchange
Our Trunks & Treats meet was a huge success! So many people participated at @thedopeexchange with over 400 cars handing out candy, 30 vendors, 6 food trucks and more candy than I've ever seent in my life. With so much help from them, the local teams and a lot of local businesses we made the night for so many families! I got to decorate my trunk all spoopy, set up my booth so I could go to work and made some great memories. I lead the contests where 5 trophies were handed out for the kids, adults costume contest, dopest decorated trunk and my @lasvegascarmeets personal pick at the end of the night. I heard so many great things back from people who attended and although I'm exhausted it made it all very worth the planning that everyone had to put into it. It always feels amazing to put on car meets with turn outs like this and be involved with so many amazing people that make it happen. I appreciate every single one who made it possible.
Enjoy all these photos from Manny Shootz
Special shout out to : The Dope Exchange, 360Carshow, Speed Industry, Team Fallen, Daserbe, Team Dreadful, NV_US, LVRaw Magazine, Octane Racing, Team No Team, Dynamic Evolution, Team Tekito, Royalty Loyalty, Infinite, GS Kingz, 702 Street Mob, Imprl, Vape City LV, Variant Society, Team Sinister, Rust2Reality, La Bomba Michelada, Dr.Brain Freeze, DJ Flossy, DJ Bambu, Mustang Meets.
All these quick pics are from @lasvegascarmeets