Event Coverage
Recap: Filmworkz Wednesday Invasion 12/26/2018
Was that a cold night or what? Still, we successfully made it through another meet with our friends in the community without any trouble or getting kicked out. We set up shop around building and Filmworkz graciously kept their doors open for us to come inside to keep warm and check out their studio.
Owner Ricky was running around helping a bunch of people all night long looking at getting their wrap project started. Perros Chidos was out front serving up fresh and hot food when Monster Energy made a surprise stop by the meet. They handed out large cans of their drinks for free to crowd until they ran out. They were hard to miss in their lifted and branded truck. Their ice cold cans didn't help my frozen hands but they did pair up pretty damn well with my loaded cheese fries from Perros Chidos.
Because of the cold the meet wound down a little earlier as the people who came on time couldn't bear the elements any longer but still around 10pm people were still trickling in and walking in the studio including some new friends visiting from out in Arizona who've heard good rumors about our meets.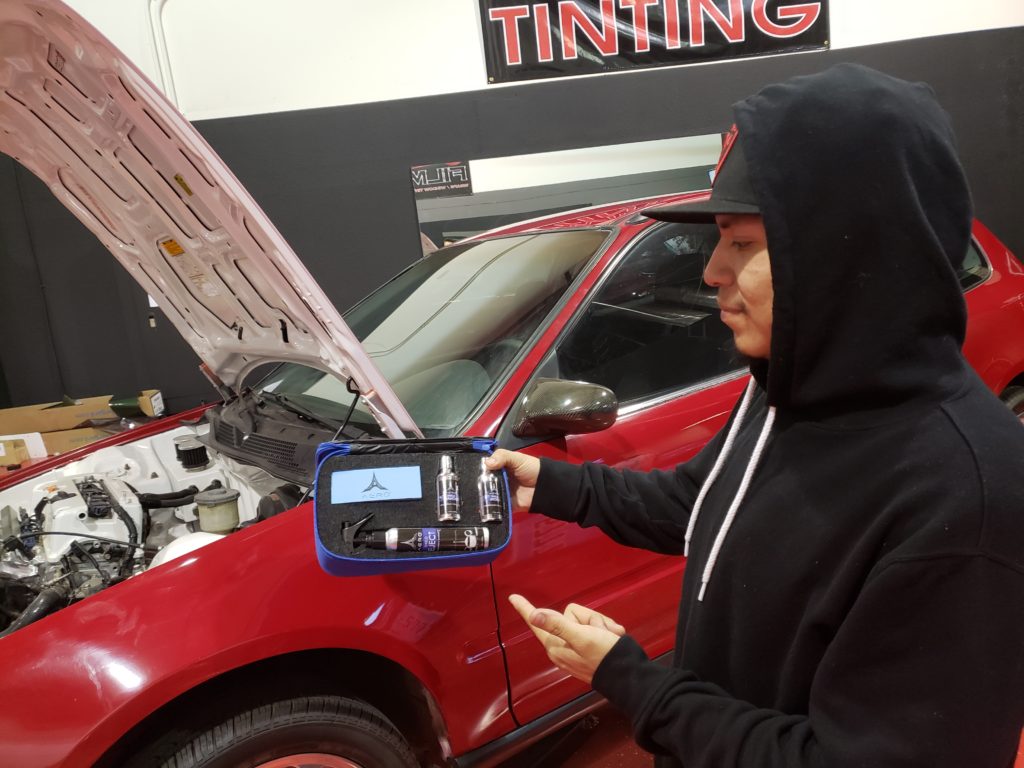 Before I took off Ricky grabbed the latest 10h Ceramic coating kit from our sponsor Aero Detail Products to test out on an upcoming vehicle wrap. I can't wait to see the results and hopefully we all will when they put it in their show room during a future open house. Thanks again for rolling out with us last night. We hope to see you in the coming Wednesday invasions including back to Filmworkz January 9th!
Check out all the photos captured by @manolosk8