Event Coverage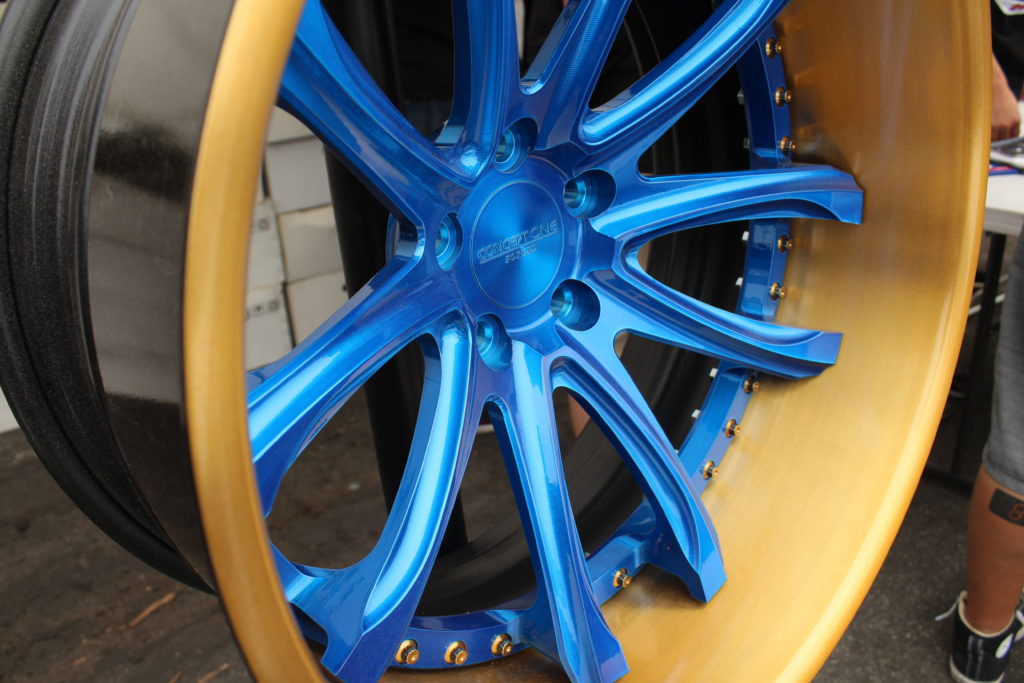 Crashing in on The Klutch Wheels Block Party Vol.5 with Team No Team
Bringing the Las Vegas love to California's Klutch Wheels block party vol. 5!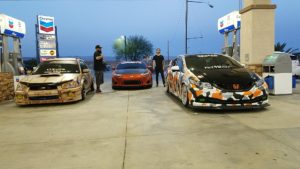 One of my favorite experiences is to pack up and caravan out somewhere. With all of Team No Team repping Klutch Wheels they wanted to give LA a taste of LV and I was lucky enough to tag along. I thought I might miss my chance as a handful of them left Friday morning and took the extra time to explore the cities points of interest like the large art murals of Long Beach, up the  Pacific coast Highway and to the Hoonigan tire shop . Meanwhile my butt was working but thankfully I wasn't the only one stuck being a slave to the man. I met up with @thtcivic702 and @04poswrxwagon after work for a late start and long haul down to California.We hit the road prepped with snacks, road tunes and full tanks carefully pacing ourselves as to not draw the unwanted attention of highway patrol. Incident free we made it safe and called it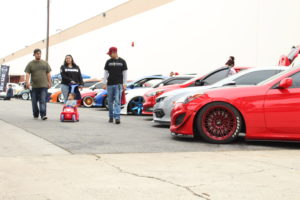 a night. Bright and early with all of TNT sitting on Klutch Wheels we filled up the front of Concept One to show off. The turn out rolled in taking the street over all the way up and down, filled the lot adjacent to the building and the business lot was stuffed with feature cars and vendor booths.CA definitely has some quality vehicles to show. It was refreshing to see a bunch of vehicles we hadn't seen before. Once we were all settled DJ Habitat kicked off the show. He kept everyone energized bumping his tunes throughout the long day. Klutch was doing raffles every hour giving away some amazing products including tons of merch from the various vendors, dash cams, vinyl wraps and even a few sets of wheels. In between the entertainment I took some time to check out the vendors. Among them NVUS, Voodoo Ride, Rovi Cams and more. The most brilliant display of course was the Klutch Wheels/ Concept One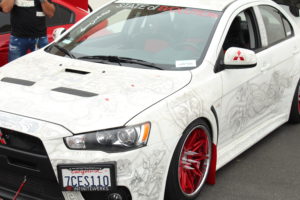 booth set up to showcase their quality, tasteful, and colorful wheel designs. People were picking up on their sale all day long. It was hilarious to watch some of them struggling to stuff their new upgrade into their car. There were plenty of cars out to admire.I found myself doing laps multiple ties throughout the day trying to take it all in. The meticulous craftsmanship some people put into their build is incredible. Take this Mitsubishi EVO with it's subtle custom airbrushed grayMayan theme against the white paint for example. And the Aero Detailing Products 911 Porche, LS swapped with a molded wide body. Clean already but next time we see this bad boy it'll look nothing like this after a summer in the shop for an all new look. As the show wound down we agonized in anticipation to hear the trophy winners. They had a fairly broad net of categories. Less specific than most shows which for a more home grown event is the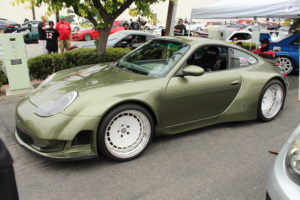 typical. Unsurprisingly TNT managed to take a good portion of those awards home in the top 10 and specific categories. No surprise best custom paint went to our @04poswrxwagon. @leejason6013 took best audio, a much deserved recognition for his bumping sound system out the trunk of his Jeep Patriot. @boostrhino made honorable mentions among the top 10 of the day. For anyone who didn't take an award we had our time with friends, pictures to commemorate the adventure and a little goodie bag on top from Klutch with exclusive merch to take home. It was my first time rolling out and I'm absolutely looking forward to next years Block Party Vol. 6! Maybe by then I'll have myself a set of their wheels too.